Bridget Wasdin
Managing Partner
Tribe: Poarch Band of Creek Indians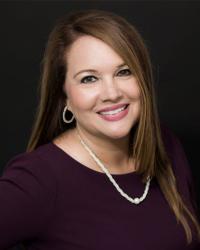 Bridget Wasdin currently holds the position of Chief Operating Officer, where she is responsible for integrating the strategic plan of FSA into the daily operations, while providing communication, leadership, and guidance as necessary to ensure the company has the proper operational controls, administrative, and reporting procedures in place to effectively grow the company.
Bridget earned a Bachelor's of Science Degree in Business Administration from the University of South Alabama as well as her Master's Degree in Business Administration. Prior to joining FSA, Bridget was previously employed with the Poarch Band of Creek Indians since August 2002, and formally served as the Chief Operating Officer for Creek Indian Enterprises Development Authority from 2007-2013.
During Bridget's tenure with FSA, she has dedicated the majority of her time to the build-out of FSA TPA in order to serve as the premier third-party administrator to tribes in terms of their benefit offerings to tribal members. Bridget's primary role includes leading the operations of FSA TPA and serving as the lead implementation coordinator when working with tribes to onboard and service their benefit programs.
Bridget is also an enrolled member of the Poarch Band of Creek Indians and previously served for 5 years as the Vice-Chairman for the PCI Gaming Authority. Bridget is also a licensed insurance agent.