Cynthia Strickland
Director of Systems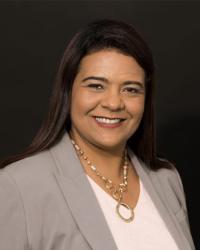 Cynthia brings over 16 years of results-oriented benefits administration experience to FSA TPA.
Prior to joining FSA TPA, Cynthia was a Director of Benefit Accounts which included administering Health, Dependent Care, Flexible Spending, Health Saving, and Transit Reimbursement Accounts for small to large companies in industries including healthcare, marketing, financial, professional services and many more.
Cynthia is a graduate of Webber International University with a Bachelor of Science in Marketing. Cynthia attended Webber with a full scholarship for basketball and academics. Following her graduation from Webber, she volunteered as an assistant basketball coach in Orlando, FL for two years at the high school from which she graduated. Cynthia then went on to work for The Center for Drug Free Living for residential patients in their finance department ensuring that all patients received funding from the state in order to pay for their care and rehabilitation.